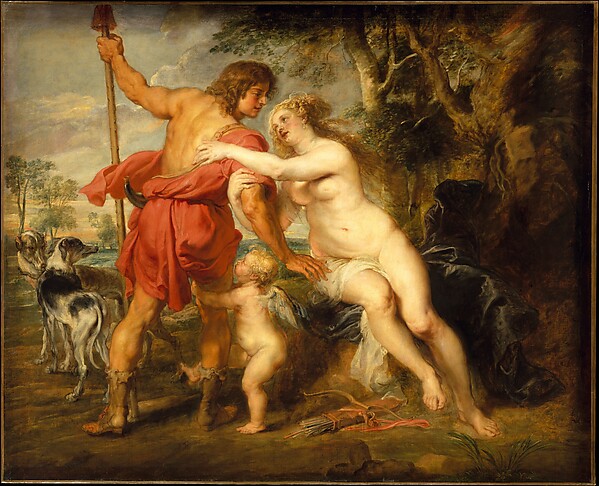 Information: 
Venus and Adonis
Artist: Peter Paul Rubens
Date: 1630's
Painting: oil on canvas
Ovid's Metamorphoses collection [8 A.D.]
Gallery: 628
The beautiful goddess, Venus, fell in love with a handsome hunter named Adonis when she was clipped by one of Cupid's arrows. The painting is a depiction of their love for each other. The hunter goes to hunt a wild boar, despite the warnings provided by the goddess Venus. On the hunt, Adonis is killed by the boar. Although the story ends tragically, the piece works well in country houses, where noblemen can enjoy the true chase of love.